Solvang Live Theater & Nightlife
Experience influential forms of American popular culture with theatrical performances, jazz concerts, Julefest Nativity Pageant and other events at Solvang Festival Theater.
Music, you'll love it! From soft rock to smooth jazz to pop and country music played in the 18+ wine & beer tasting rooms in Solvang.
Solvang Festival Theater which features summer live performance musical theater productions presented by the Pacific Conservatory Theater (PCPA) and many other special events throughout the year.
Disney's The Hunchback of Notre Dame the musical an unforgettable instant classic, plays from June 14 – July 8 in the Solvang Festival Theater. Based on Victor Hugo's gothic novel, Quasimodo, the misshaped bell-ringer, is held captive by his devious caretaker, the archdeacon Dom Claude Frollo, who plans to destroy the gypsies, including the enthralling Esmeralda. Cornered in an unlikely love quadrangle between Frollo, the handsome Captain Phoebus, and the kindly Esmerelda, it's up to Quasimodo to save the day in this brand new musical.
In Vanya and Sonia and Masha and Spike, playwright Christopher Durang puts dysfunction to hilarious effect when three siblings reunite in the family's Bucks County, PA home. It plays in the Solvang Festival Theater July 12 – 22. Vanya and Sonia bicker and pine about the dashed dreams and squandered hopes of their lives when their movie-star sister, Masha, suddenly swoops in with her new boy-toy, Spike. This giddy, Tony-winning farce on Chekhovian themes is the perfect summer tonic. (Adult language)
The sunny and funny Mamma Mia! spins and sparkles into the ultimate feel-good smash hit musical for summer 2018. In Solvang to play under the stars from July 27 through August 26. The energy and charm of ABBA's songs propel this enchanting tale with love, laughter and friendship. On the eve of her wedding, Sophie has secretly invited three men from her mother Donna's past back to the Greek island paradise they last visited 20 years ago in a quest to discover the identity of her father. Donna's long-time friends from her past girl-group "Donna and the Dynamos" also arrive for the wedding to catch up and reminisce, turning a trip down the aisle into one you'll never forget!
From the author of Shakespeare in Love, Tom Stoppard's Arcadia is considered one of the greatest plays of its time. It runs August 30 – September 9 in the Solvang Festival Theater. Arcadia is a romantic mystery set in the elegant Coverly estate and taking place in both 1809 and the present. Two plot lines run parallel across time with intertwining themes. While thirteen-year-old Lady Thomasina and her tutor delve into intellectual and romantic issues, the present day finds the Coverly descendants and two competing scholars researching horticulture and a possible scandal at the estate in 1809. Stoppard's brilliant Olivier and Tony-winning play traverses the centuries exploring the nature of truth and time, the difference between Classical and Romantic temperaments, and the disruptive influence of sex on our life orbits - the attraction which Newton left out.
Tickets for the 54th season are on sale, pricing based on demand – buy early for the best selection and prices.
Numerous wineries and wine tasting rooms in Solvang and the Santa Ynez Valley brighten evenings with top-notch music, comedy, theater, dancing, and live entertainment.
---

Chumash Casino Resort in nearby Santa Ynez offers 24/7/365 gaming including poker, blackjack and slots plus the Samala Showroom (1,300 riser-style seats for unobstructed views). It plays host to top headline entertainers such as Toby Keith, Marco Antonio Solis, Diana Ross, Jay Leno; world championship boxing contests, exciting monthly bingo events, dances and more.

---
Find nightclub action at the Ultra Lounge in the highly acclaimed Root 246 Restaurant. Jazz, rock n' roll and sporting events entertainment. Thursday night Game Nights on the big screen, Cigar Nights in the sunset courtyard.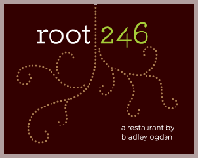 if(!in_array('110', explode('|', '-1|124'))): ?>
Also in This Section
endif; ?>
Featured Partners