Recent Media Updates
Our Solvang CVB team shares the latest news about arts, culture, shopping, dining, lodging and attractions by hosting journalists and assisting print, TV, radio and online outlets
May 2019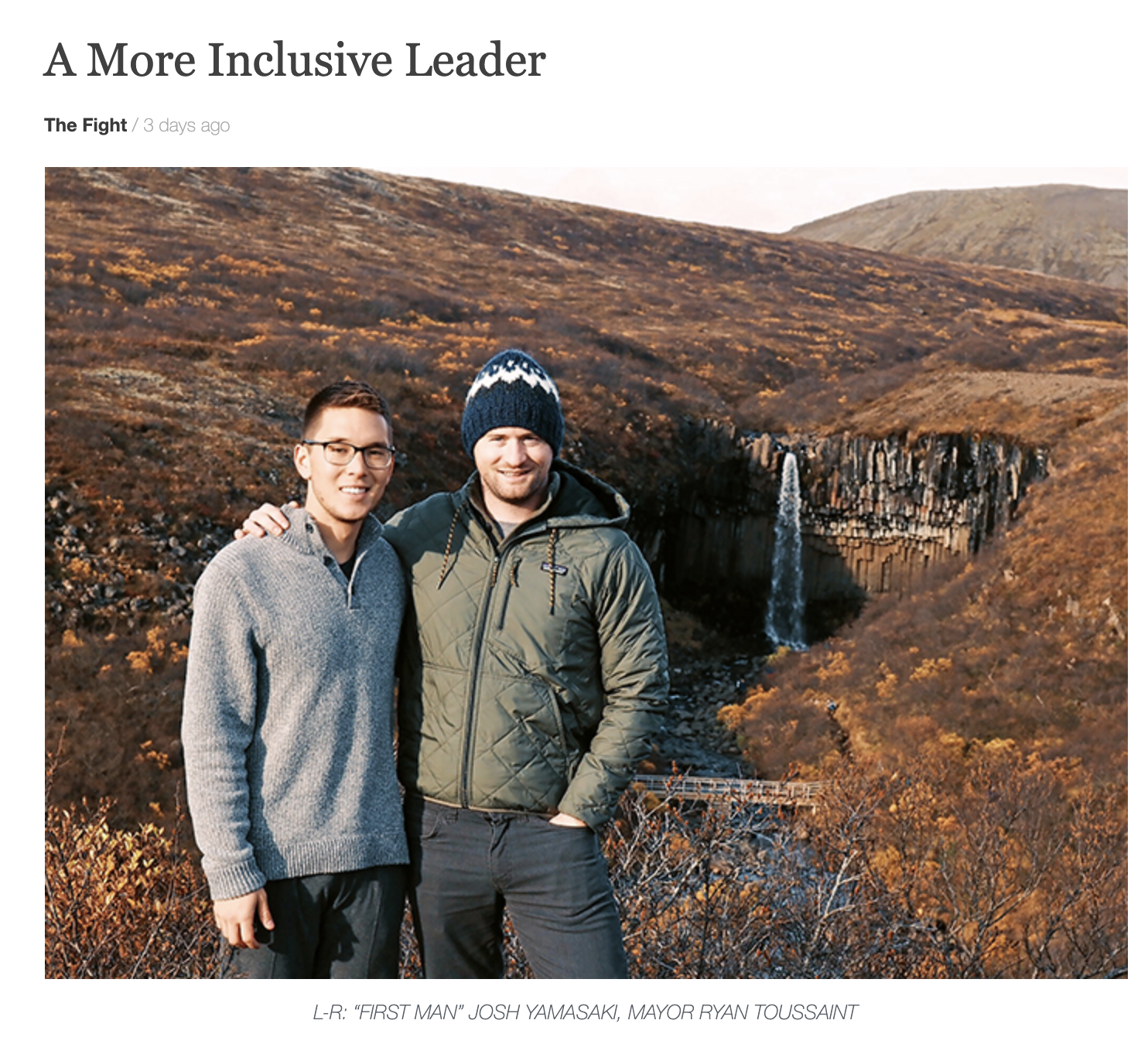 Personal interview with Solvang Mayor Ryan Toussaint.
http://thefightmag.com/2019/05/a-more-inclusive-leader/
The 5 Most Scenic Routes to Drive in California (That Aren't PCH) - Robb Report
https://robbreport.com/motors/cars/most-scenic-routes-in-california-2848871/
The Hollywood Reporter - 'Sideways' in Development as Broadway Musical
https://www.hollywoodreporter.com/news/sideways-development-as-broadway-musical-1206537
AnyTots.com - Top 20 Things to do in Solvang CA: Getaway Guide
https://anytots.com/things-to-do-in-solvang-california/
---
April 2019
A Visit to One of These 12 U.S. Towns Will Transport You to Another Country
https://www.fodors.com/news/photos/a-visit-to-one-of-these-12-u-s-towns-will-transport-you-to-another-country
---
February 2018
With a very active media relations strategy, our Solvang CVB team shares the latest news about arts, culture, shopping, dining, lodging and attractions by hosting journalists and assisting print, TV, radio and online outlets with their coverage, in collaboration with Laura Kath of Mariah Marketing since 2007.
On the silver and TV screens, Solvang was the location of these shows that all debuted in the last two months: PBS-TV "Travels with Darley" (44 million households) and Motor Trend TV "My Classic Car with Dennis Gage" -- (125,000+ subscribers and 15,000 UMV)

SoCal Restaurant Show with host Andrew Harris on AM 830 (Los Angeles/Orange County with 48,000 listeners + archived podcasts + social media) produced a live remote radio broadcast on 2/23/19 from The Landsby-thanks to Barry Prescott and staff for hosting and all the great guests for being interviewed!

Photojournalist/influencer Valerie Mitchell (Mama Likes to Cook with 41,200+ followers on social media) visited Solvang again on 1/31/19 and here are her most recent articles:
https://mamalikestocook.com/solvang-restaurant/
https://mamalikestocook.com/solvang-coffee-house/
https://mamalikestocook.com/solvang-farmers-market/
https://valeriewashere.com/free-solvang-museums/
https://valeriewashere.com/near-rancho-oso/

The more eyes focused on Solvang generates increased interest in visiting and makes positive economic impacts. Stay tuned!