Special Food, Travel, Experiences and Deals Abound in the Heart of the Santa Ynez Valley
After the new year, Solvang becomes a wonderland of food, adventure, self-care, and self-indulgent escapes! Activities and experiences combine with special hotel rates, package deals and unique, seasonal opportunities, while Solvang's temperate Southern California weather and fewer crowds, make the California Central Coast destination an ideal winter getaway or staycation location.
In the New Year, Solvang segues from one of "the most Christmassy towns in America" to a wonderland of food, adventure, self-care, and self-indulgent escapes. Activities and experiences combine with special hotel rates, package deals and unique, seasonal opportunities, while Solvang's temperate Southern California weather and fewer crowds, make the California Central Coast destination an ideal winter getaway or staycation location.

Savvy travelers and pampered locals in search of budget-friendly itineraries, will find an ample selection of lodging options, eateries, wine and beer bars and tasting rooms, and both indoor and outdoor activities to fill multiple days, with an assortment of savings on midweek or weekend stays.
SOlvang, SOdelicious.
As Dan Cassara of Casa Cassara Winery & Vineyard affirms, "We offer the benefits of wine, every day." The wine country surrounding Solvang does produces the grapes which go towards certain wine-consuming health benefits, and Solvang's numerous wine tasting rooms, wine and beer bars are not to be overlooked as relaxing venues for sampling what the wine region has to offer.

Extend "Dry January" into February, with the next best thing at The Landsby hotel's lobby bar and lounge, where Scandinavian design surrounds cocktail-ers and bar menu nibblers with boozy drinks or booze-less mocktails containing house-made shrubs and other Solvang Farmers Market-sourced ingredients (pro tip: the Solvang Farmers Market occurs every Wednesday, year 'round, on First Street adjacent to Solvang Park). The Landsby's locals-favorite, daily Happy Hour runs 4:00 PM-6:00 PM, offering one of the best drink deals in town.
Solvang's Wandering Dog Wine Bar offers cleansing vinegar shots full of pre- and probiotics, using locally-made, artisan, farm-to-bottle vinegars and shrubs from Broken Clock Vinegar Works. The wine bar and shop also sells vinegars and shrubs by the bottle, or in tasting format, featuring fruity flavors like prickly pear, persimmon, blueberry, and more.

Vegetarians, vegans and gluten-free diners will find menus clearly noting their dietary dinner options at Root 246, which features chef-driven, locally-sourced fare in a surprisingly kid-friendly, upscale dining setting. Vegan favorites like the Brussels sprouts with garlic-tamari sauce and toasted sesame seeds, and the Root 246 take on an Impossible Burger, accompany vegan soups, salads and house-made pickle plates.
Wine Country meets Dine Country
It's not too late to celebrate Santa Ynez Valley Restaurant Weeks. Participating restaurants offer three-course tasting menus for $20.20, excluding tax and tip, now through January 31 (reservations are highly recommended).
In addition to Santa Ynez Valley restaurants, many tasting rooms and wineries are also offering special wine and small bite pairings for $20.20. Hotels are also offering special pricing for your overnight accommodations throughout the promo. Solvang alone, has more than 19 places to take advantage of Restaurant Weeks deals! Get menus and more information here.
Hit the Road
Solvang-based Santa Barbara Wine Country Cycling Tours offers a midweek, four-day / three-night "Wine Country Bike Tour Package", including guided cycling tours, bike rentals, farm-fresh vineyard lunches, wine tasting and hotel accommodations, for just $769.00 per person (double occupancy, minimum of two riders). The Tour package is valid for weekday trips beginning Sundays, Mondays or Tuesdays.
While in the Santa Ynez Valley, tour participants stay at Solvang's Hadsten House Inn, a boutique lodging property owned by the Santa Ynez Band of Chumash Indians. Breakfast is included with all stays, and the quaint hotel's wine country charm comes complete with an indoor swimming pool.
Time to Say Ahhhh...
Hadsten House and its sister Solvang lodging property, Hotel Corque, have the unique benefit of a connection with Chumash Casino Resort, and the Resort's Spa. Free shuttle service from either Hadsten House or Hotel Corque will deposit spa guests at the Casino Resort, where the midweek "Spa Happy Hour" awaits: Monday through Thursday, 2:00 PM-7:00 PM, spa-goers may take advantage of the special deal entailing two 25-minute treatments of choice, for just $110.00 per person (excluding gratuity). A 20% discount also applies to all retail items purchased on the day of service. Spa insiders know that treatments at the Chumash Casino Resort's Spa include use of its secluded, outdoor mineral pools.
Dude, get out.
The Alisal Guest Ranch & Resort, a historic, working cattle ranch and full-service resort right at the outskirts of Solvang, offers luxe-cowboy lodging, dining and activities for the outdoors-person in all of us. Now through March 10, 2020, the renowned resort runs a special lodging rate of $399.00 per night, including breakfast and gourmet dinner for two, plus access to all that the Ranch has to offer – which means horseback riding, hiking, golf, on-site spa treatments and more.
In the center of Solvang, the King Frederik Inn will offer 12% off multiple weekday stays, now through March 31, 2020 (Sunday through Thursday nights, excluding holidays). The hotel's heated pool is open daily, 9:00 AM to 9:00 PM, and the front desk readily supplies adventurous guests with trail maps for nearby hikes.
Cultural Cuisine
Feed your mind and soul with a special museum exhibit about the cultural riches which Solvang holds. The Elverhøj Museum of History & Art is running "The Spirit of Solvang: From Danish Roots to California Colony", now through February 15. The exhibit celebrates Solvang's early settlers who achieved the "American dream" while honoring their Danish heritage and, in so doing, created the town as we know it, today. Meticulously-restored black and white images from the museum collection tell the story of Solvang from its founding to its transformation into a tourist destination.
Don't miss the Danish open-faced sandwich, or "Smørrebrød," class (February 5).
Shop Solvang
Solvang boasts more-traditional, Danish-rooted shopping delights – think aebleskiver pans and cookware sets – and more modern, Scandi style elements, plus self-care and wellness finds tucked into the town's dozens of one-of-a-kind boutiques, and storefronts housing gourmet goodies for all diets and lifestyles. In the village's downtown shopping district, is Solvang Spice Merchant, an independently-owned spice and gift shop, brimming with hand-bottled spices and spice mixes, exotic teas, hip cookbooks and other culinary items. Now through March 31, 2020, shoppers will receive 15% off of select Solvang Spice Merchant "Wellness Series" items, including Ayurvedic spices and herbs, wellness teas, detoxification blends, health-conscious recipes and custom wellness kits specific to guests' doshas.

Nearby, Good Seed Coffee Boutique owners Brad and Leyla Williams serve locally-roasted coffee, teas and assorted good-for-you beverages, alongside Leyla's assortment of house-baked treats and advance-order sourdough bread creations. Gluten-free and vegan baked goods are always on the menu, to pair with brightly hued superfood lattes, like their Blue Moon Milk made with butterfly pea flower and pure maple syrup.

Neighboring Good Seed is The Giving Ink, a gratitude-driven stationer and gift shop displaying hand-made paper goods, desktop accessories and home design elements, and hand-painted correspondence pieces and maps crafted by the shop's owner, artist Michelle Castle. Letter-writing aficionados and gratitude purveyors will appreciate the carefully-curated and elegantly-merchandised stock, and through March 2020, The Giving Ink visitors are welcome to choose a free card from a select set of sentiments.

On Copenhagen Drive, wellness boutique The Mystic Merchant, will offer a free chakra rock kit with any paid intuitive reading or aura imaging photography, now through April 1, 2020.
DIY Self-Love
Valley Wellness Collective produces wellness workshops and retreats, focusing on their five pillars of wellness: movement, nourishment, relaxation, creativity and mindfulness. Services could include yoga classes, make-your-own mud masks, art journaling, juice blending, mindful meditation, strength and conditioning classes, vision boards, succulent arranging, kombucha-making, essential oil blending, mindful wine tasting, goal-setting, sound healing and more. Events are customized and can be held in a hotel, at a vineyard, in a park, accommodating two to 200 people. Now through March 2020, Valley Wellness Collective is offering 20% off of any event bookings.

On Saturday, February 8, The Wildling Museum of Art & Nature will host a "Valentine's Perfume-Making Workshop with Susan Farber". Artisan perfumer and owner of Sol Aromatics, Susan Farber, MFT, will lead two sessions where attendees will learn about the dynamics of natural perfume, and will discover how to intertwine scents with their own personal body chemistry. Participants will use oils extracted from ylang ylang, chocolate, jasmine, rose, sandalwood, and vanilla to imbue feelings of romance to create their own custom Valentine's Day fragrance.
Yoga in Wine Country
Quite literally, Vineyard Yoga SYV runs yoga classes for all levels in vineyard settings and in wineries, all over the Santa Barbara wine region. Solvang's Bloom Yoga offers classes and workshops in their Solvang studio, also for all levels, in yoga, Nia, barre, Thai Chi, weight training, and other mindful practices.
Next to Bloom Yoga, students will find New Frontiers Natural Marketplace, a natural and good-foods supermarket, deli, bakery counter, bath, body and gifts emporium in bright, brand new digs. Perfect for to-go snacks and lunch items, as well as the unpacked, travel-size shampoo or toothpaste, fresh, locally-grown produce, or vegan, house-baked sweets.
In downtown Solvang, Mission Pilates offers single classes, class packs, memberships and special events, like "Guy's Night," a guy's reformer class followed by a complimentary glass of wine or beer.
V-Day Vibes
Valentine's Day weekend makes for a perfect 3-day trip, because it's also Presidents' Day weekend. Check out Valentine's Appreciation Night: Lauren Hall at Rideau Vineyard, Wine and Roses for Valentine's Day and President Weekend at Lions Peak Wines, Parent's Night Out at Gypsy Studios 'Art Spot' plus book signings, history exhibits and more!
The "Ultimate After Party"
The Alisal Guest Ranch & Resort's tradition of innovative Western cuisine is being highlighted as part of the Santa Barbara Culinary Experience (SBCE). The event is a weekend-long food and drink extravaganza of education, tasting, and toasting being planned for March 2020. Partnering with The Julia Child Foundation for Gastronomy and the Culinary Arts, the S.B. Culinary Experience expects to become one of the most anticipated events of the year for food and drink lovers from around the world. The Alisal's contribution to the event, is the "Ultimate After Party," being held March 15-17, 2020.
The highlight of the event will be a gourmet dinner and social, featuring Alisal's Executive Chef, Anthony Endy, and Los Angeles celebrity chef, Ludo Lefebvre. Chef Lefebvre has been named one of the "World's 50 Greatest Chefs" by Relais & Chateaux and was a James Beard Award finalist for a "Rising Star Chef, " "Best Chef West" and "Best Culinary Program" for his hosting of "The Mind of the Chef". The chefs will preside over an extravagant feast of deliciousness that is French-inspired and California Central Coast produced.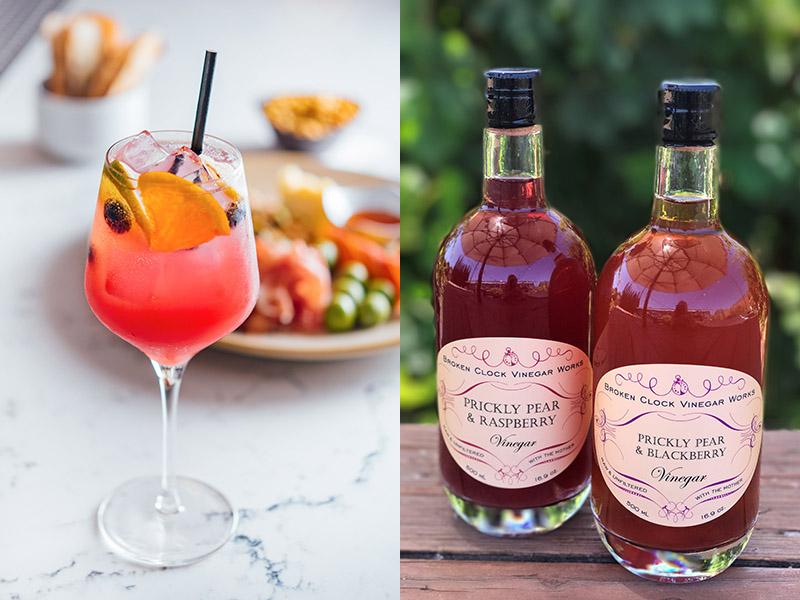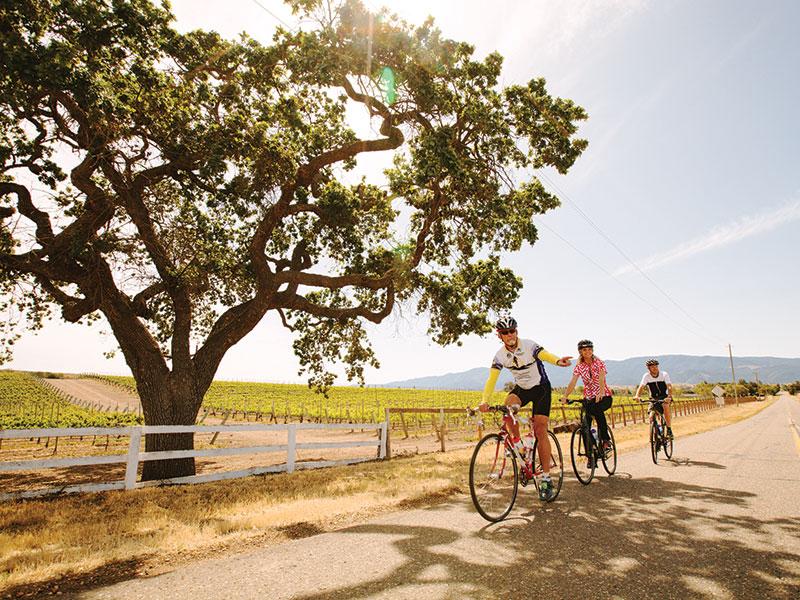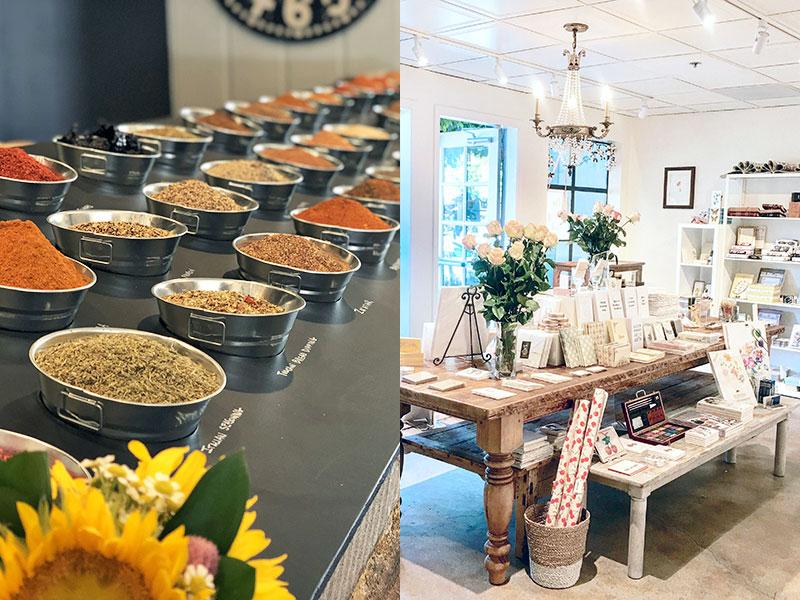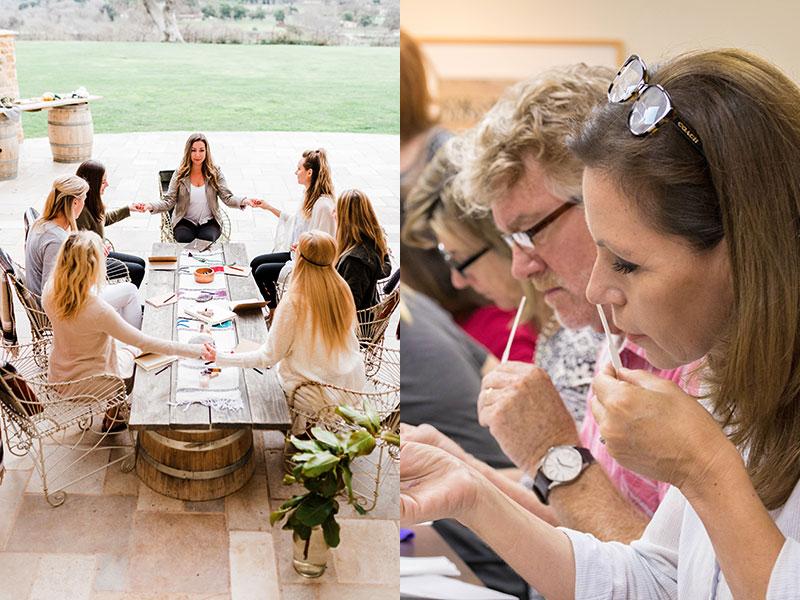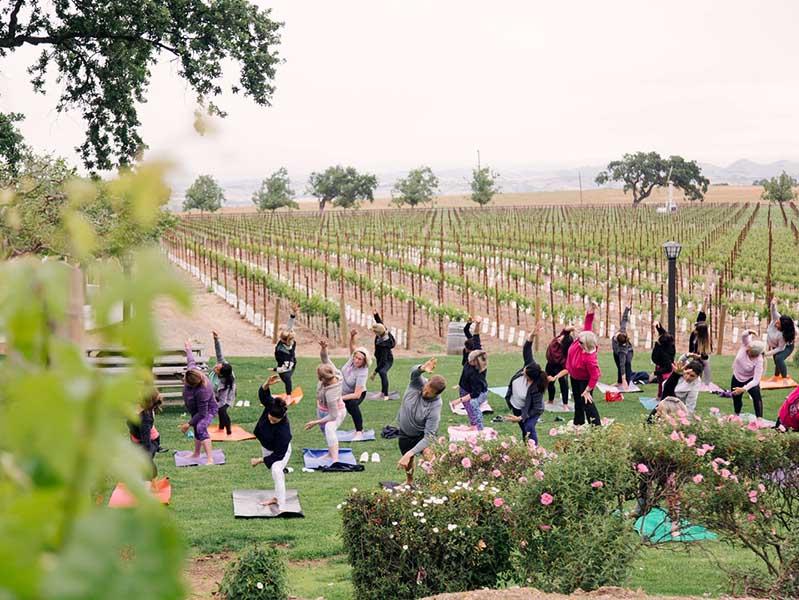 Also in the Blog
Featured Content
Join us January 16th – 23, 2023, to celebrate Santa Ynez…