Celebrating All Veterans
Celebrate Veterans Day on Monday (11/12/18) here in Solvang at 11am at the historic Veterans Memorial Hall, 1745 Mission Drive with a FREE public program followed by luncheon.
Make plans now to celebrate Veterans Day in Solvang on Monday (11/12/18) at 11am at the historic Veterans Memorial Hall, 1745 Mission Drive. (Yes, Veterans Day is normally celebrated on 11/11 yet because it falls on a Sunday in 2018, the Federal holiday is being celebrated on Monday, 11/12.) As is tradition in Solvang, this FREE event is open to all ages to honor veterans, their families and troops around the world with music, patriotic speeches and hearty food. The Veterans of Foreign Wars Post 7139 is sponsoring and coordinating this event under the leadership of Commander Alvin Salge. Stop by and meet community leaders, be inspired and honor those have fought for our freedom. Following the program, a free luncheon will be served.
You may recall that Veterans Day was originally known as "Armistice Day" since at the 11th hour of the 11th day of the 11th month of 1918, an armistice (truce) was declared between the Allied nations and Germany in World War I. The US Congress passed a resolution in 1926 for an annual observance and November 11 became a national holiday beginning in 1938. In 1954, Veterans Day was dedicated to American veterans of all wars. Solvang salutes all veterans especially on this day. Please join us!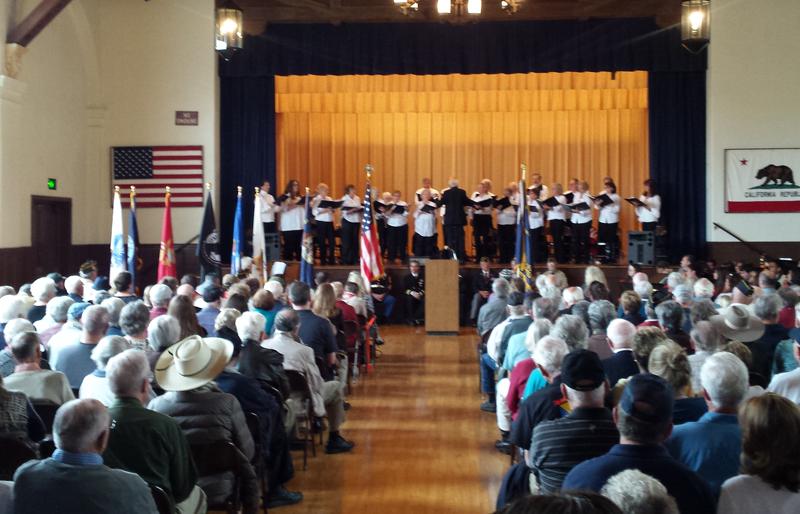 Also in the Blog