Two-wheeled Fun!
Riding your bike year-round is truly fun here in Solvang and the surrounding Santa Ynez Valley.
Whether you're astride a beach cruiser, skinny-tire road cycle or a rugged mountain bike, savor year-round warm sun, blue skies, quiet country roads loaded with spectacular scenery as well as some challenging dips and climbs. Many pro bicycling teams train on our local roads and mountain passes. Plenty of amateur bike riding camps and vacation bike tours headquarter here. Be on the lookout for those matching kits (cycling outfits)! Did you know that Solvang proudly hosted the Individual Time Trial Stage of the professional cyclists' Amgen Tour of California in 2007, 2008, 2009 and 2011? Some of the largest amateur rides (think 3,000+) in the USA visit us every year including the SCOR Solvang Century (coming up on 3/10/18). Bring your own wheels or rent a set from local shops (maybe even a 4-wheel surrey cycle for the whole family)! And if you really want an amazing adventure on two wheels, climb aboard a Segway of Solvang self-balancing personal transport vehicle (Yes, I've ridden one and it's a blast!) For some two-wheeled route ideas, visit http://www.solvangusa.com/explore-solvang/what-to-do/cycling/
About the Author
Laura Kath
Laura is an author of 19 non-fiction books including Fun with the Family in Southern California. She has lived in the "Golden State" since 1985 and has had her own marketing consulting firm since 1989. Laura proudly serves as the Media Relations Director of Solvang Conference & Visitors Bureau and resident blogger for the Santa Ynez Valley community known as "California's Denmark."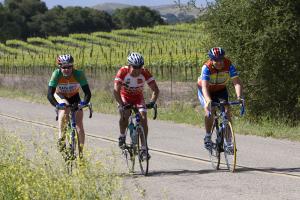 Also in the Blog