Time For Ice Cream in Solvang!
Cool off with a refreshing treat in Solvang!
You'll agree that Solvang has more ice cream shops and restaurants per capita offering this cool delight than almost any other town our size. Fortunately, with so many places to indulge here, I recommend you stroll around and do some taste testing, then let us know your favorites—are you more of a traditional vanilla or chocolate fan or a rainbow sherbet aficionado? And let's not forget frozen yogurts and gelato, too! It's all here within a few short blocks!
Yummy delights can be found at:
Solvang Trolley Ice Cream Parlor
Old Danish Food Farm
Ingeborg's Chocolates & Ice Cream Parlor--now featuring brand new, home-made ice creams and sorbets.
Café Dolce
For details on ALL your delicious options for treats and dining in Solvang, do visit http://www.solvangusa.com/dining/
About the Author
Laura Kath
Laura is an author of 19 non-fiction books including Fun with the Family in Southern California. She has lived in the "Golden State" since 1985 and has had her own marketing consulting firm since 1989. Laura proudly serves as the Media Relations Director of Solvang Conference & Visitors Bureau and resident blogger for the Santa Ynez Valley community known as "California's Denmark."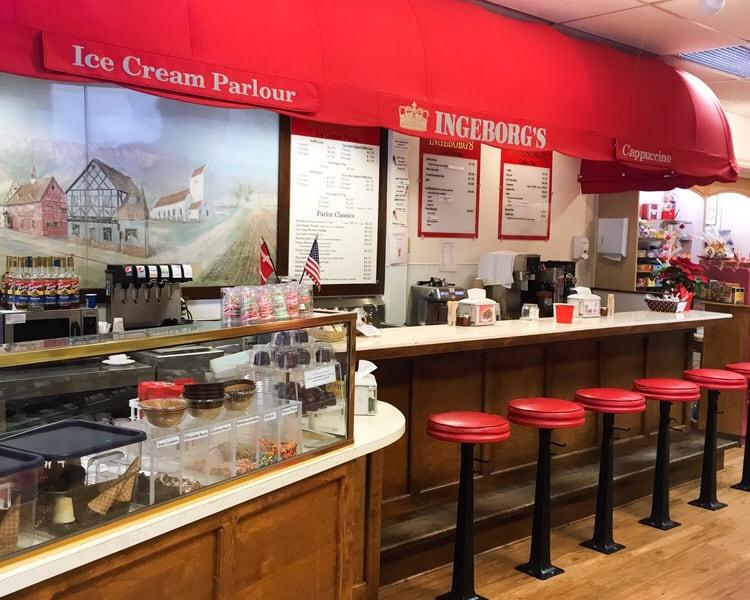 Also in the Blog