Spring Has Sprung~Time for Family Fun!
It's official, Spring has sprung here! Of course, year-round, there's plenty of room to run, jump, play and experience family fun in Solvang, yet especially this time since it's "spring break," vacations are in full bloom.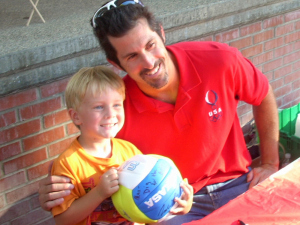 Do be sure to enjoy the wildflowers practically everywhere you look! One of my favorite places for viewing nature's colorful flora is off Figueroa Mountain Road in the nearby Los Padres National Forest. Remember, all Solvang public parks around town have free admission and are open daily sunrise to sunset. Solvang's Hans Christian Andersen Park is a woodsy green space with picnic areas, tennis courts, a playground and free Skate Park for boarders.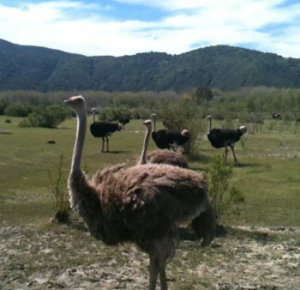 The whimsical wooden playground and ball field at Sunny Fields Park is one of our personal family favorites—and just dedicated this week, you can play volleyball on courts called "Sunny Beach." Did you know that 2008 Olympic Beach Volleyball Gold Medalist Todd Rogers hails from Solvang? (see photo at right)
For some two-horse powered fun that kids of all ages can enjoy, hop aboard the Solvang Trolley–a historic wooden streetcar pulled by a pair of impressive draft horses. If you're feeling really adventurous, how about the two-wheel Segway of Solvang tour? Visit nearby OstrichLand USA to see & feed the largest & fastest birds in the world. Discover Quicksilver Miniature Horse Ranch offering free viewing of 34-inch-and-under equines from 10am-3pm Monday-Saturday. For more ideas, visit http://www.solvangusa.com/explore-solvang/what-to-do/family-fun/
About the Author
Laura Kath
Laura is an author of 19 non-fiction books including Fun with the Family in Southern California. She has lived in the "Golden State" since 1985 and has had her own marketing consulting firm since 1989. Laura proudly serves as the Media Relations Director of Solvang Conference & Visitors Bureau and resident blogger for the Santa Ynez Valley community known as "California's Denmark."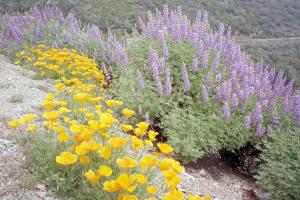 Also in the Blog