Remaining Julefest Events Deliver Special Experiences for the Whole Family
This weekend at Solvang Julefest: live reindeer at Santa's Village, Southern California's First-Ever Drone Show, and Solvang restaurants that are open on Christmas! Plus don't miss the brand-new Dansk (Danish) New Year on Dec 31, and crowd favorite Tree Burn on Jan 3.
We love being one of the "Most Christmassy Towns in America" (Time Magazine), and we really celebrate it with our annual Julefest Christmas celebration! Julefest is a month full of lights, celebration, and holiday cheer from November 30 - January 3. Join us for tons of family fun, music, shopping, delicious food, wine & beer, and more. This year, Julefest has added lots of fun new holiday experiences for foodies, traditional folks, and lovers of all things Danish - don't miss our fun, final weeks of Julefest!
Dansk (Danish) New Year
December 31, 11am-3pm
Come and witness the New Year in Denmark without ever having to leave Solvang! At 3:00pm (Solvang Time), the clock will strike midnight in Denmark and we will all help celebrate it by watching live on a simulcast of their festivities. Our Dansk New Year will feature a live simulcast to the New Year's celebration held at Tivoli Gardens in Copenhagen. We will also be featuring holiday goodies, games, live music, and Danish tradition!
Please note: there will not be any fireworks in Solvang. Don't miss this fun, new Danish celebration!
Restaurants Open on Christmas
Solvang has several delicious dining options for the holidays. See the restaurants open on Christmas on our website or on Facebook.
Tree Burn Fire Safety Demonstration
January 3, 5-7pm
A truly unique Solvang event! Come and experience the closing night in grand style. The Tree Burn is a safety demonstration on how quickly live Christmas trees can burn. Produced in coordination with Solvang Parks & Rec and the Santa Barbara County Fire Department in the empty fields at Old Mission Santa Ines, 1760 Mission Drive in Solvang.
Supervised by the Santa Barbara County Fire Department as one of the largest safety demonstrations in the county.

There will be a free, live entertainment as well as refreshments for purchase. Join together to see this powerful safety demonstration in the New Year and herald the end of the Julefest Celebration.
Make sure to join the fun of our ongoing Julefest events like our:
And don't miss our brand-new Julefest events in 2019!
Aurora Dronealis will bring the excitement of Northern Lights to Solvang in a special light show guaranteed to delight the entire family on December 21.
The Christmas Market Light Show lights the sky while shops are open late on Copenhagen Drive every Thursday, Friday and Saturday in December (see the Market Light Show here).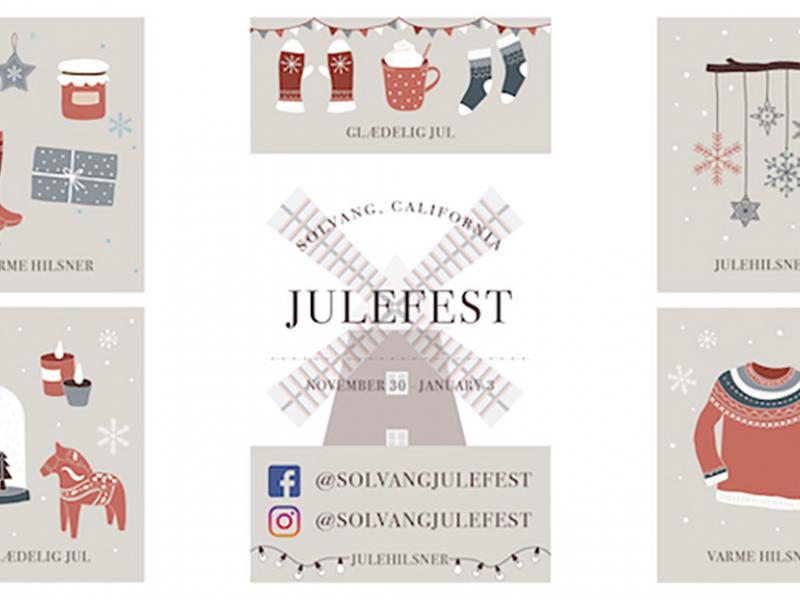 Also in the Blog
Featured Content
Brand-new Events at Solvang's month-long Danish-style Holiday…
Solvang's Danish-style month-long Holiday Celebration begins…
For all the latest Julefest details, visit: