Memorial Day & Weekend Celebrations
The Memorial Day holiday is all most here.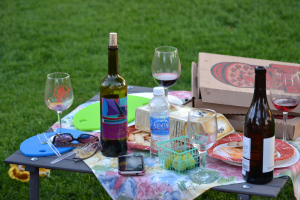 First and foremost, on Monday, 5/28/18, at Noon in Solvang Park–join with officials, veterans, family and friends to commemorate all men and women who have died in military service for the USA. This ceremony is free, everyone is welcome to attend and will feature a performance by the Santa Ynez Wind Ensemble. The keynote Speaker this year is Major General Stephen Whiting, 14th Air Force Commander, Vandenberg AFB and Special Guest Speaker is US Navy Captain (Ret) Charlie Plumb, Vietnam War 6 Year POW. VFW Speakers: include Dave Smith, USMC Vietnam Veteran and Ed Jorgensen, USN WWII Veteran, all coordinated by VFW Post 7139 and American Legion Post 160. A flyover of vintage military aircraft is also anticipated. A heartfelt thank you to all who have served esepcially those who paid the ultimate sacrifice.
To memoralize all who gave their all, perhaps you and your family would like to enjoy a picnic this weekend. There's certainly plenty of places and opportunities to celebrate! If your family is like mine, picnics in the park are a favorite. There are choices aplenty for perfect picnic settings around Solvang. First of all, did you know ALL Solvang parks are FREE and open to the public daily? Solvang Park & Gazebo (site of the Memorial Day ceremony) is right in the center of town on Mission Drive at First Street. For a more active group, check out Hans Christian Andersen Park at 775 Atterdag Road, with a skate park, play areas and tennis courts within easy walking distance of downtown. Then, there's the super-fun, built by the community Sunny Fields Park on Alamo Pintado Road with a Danish-themed wooden play structure, swings, rope bridge, picnic area, ball field and three beach volleyball courts. For more details, visit http://www.solvangusa.com/things-to-do/outdoor-activities/
About the Author
Laura Kath
Laura is an author of 19 non-fiction books including Fun with the Family in Southern California. She has lived in the "Golden State" since 1985 and has had her own marketing consulting firm since 1989. Laura proudly serves as the Media Relations Director of Solvang Conference & Visitors Bureau and resident blogger for the Santa Ynez Valley community known as "California's Denmark."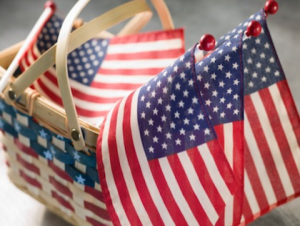 Also in the Blog