Velkommen Rancheros Visitadores!
This Saturday (5/4/19), head into downtown Solvang around 3pm to welcome more than 700 members of the Rancheros Visitadores "visiting ranchers" for their equestrian parade. It's free and festive for the whole family!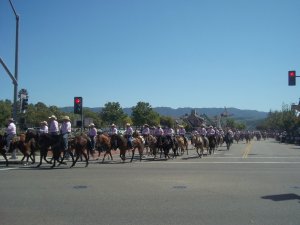 You can greet the Rancheros riders as they head north along Alisal Road then east on Mission Drive to Old Mission Santa Ines for a gathering and blessing by the padres. Watch these handsome horses, riders and carriages stride by—once again, they will be attired in pink shirts to support the Cancer Center of Santa Barbara at Sansum Clinic to raise money for local breast cancer patients.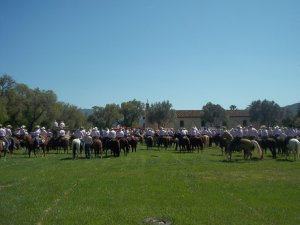 Afterward, the Rancheros will canter/trot/gallop along the Santa Ynez River trail for their week-long trek and encampment nearby. This long-time private men's membership club is gathering here for the 88th time to celebrate horsemanship, western heritage and ranching traditions. For all the happenings around town anytime, be sure to visit http://www.solvangusa.com/events/
About the Author
Laura Kath
Laura is an author of 19 non-fiction books including Fun with the Family in Southern California. She has lived in the "Golden State" since 1985 and has had her own marketing consulting firm since 1989. Laura proudly serves as the Media Relations Director of Solvang Conference & Visitors Bureau and resident blogger for the Santa Ynez Valley community known as "California's Denmark."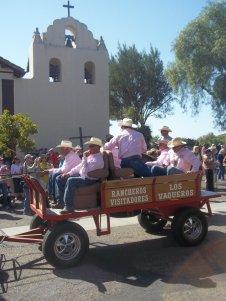 Also in the Blog
Featured Partners
Old Mission Santa Ines was the nineteenth of the 21 missions…