Fascinating Fauna!
So you're driving east into Solvang on Highway 246, you glance over and see a rather surprising sight–dozens of ostriches grazing in a field!
You'll definitely want to pull over and visit OstrichLand USA, where a highlight is getting to feed the resident emus and ostriches. Did you know ostriches are the largest & fastest birds in the world and can weigh up to 350 pounds and live up to 75 years? If you think this place looks familiar, you may have seen it featured in the Oscar-winning movie Sideways as well as The Simpsons TV show and most recently, The Great Food Truck Race in 2016. Then, a bit further along Highway 246 is Flag Is Up Farms, home of Monty Roberts, the "Man Who Listens to Horses," where you're welcome to see the equine facilities and trainers in action. And for some FREE, total cute moments, Monday through Saturday from 10 a.m.-3:00 p.m., you can visit Quicksilver Miniature Horse Ranch over on Alamo Pintado Road, a fascinating breeding facility for 34-inch-and-under horses! Guaranteed family fun for kids of all ages. For more details and ideas, check out http://www.solvangusa.com/explore-solvang/what-to-do/family-fun/
About the Author
Laura Kath
Laura is an author of 19 non-fiction books including Fun with the Family in Southern California. She has lived in the "Golden State" since 1985 and has had her own marketing consulting firm since 1989. Laura proudly serves as the Media Relations Director of Solvang Conference & Visitors Bureau and resident blogger for the Santa Ynez Valley community known as "California's Denmark."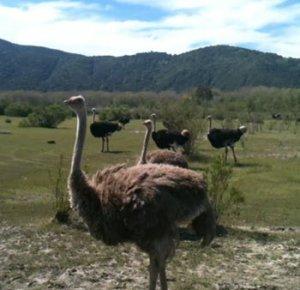 Also in the Blog