81st Annual Danish Days is This Weekend!
Skål! It's time to cheer a wonderful time of year here in Solvang—the 81st Annual Solvang Danish Days are this Friday, September 15 through Sunday, September 17, 2017.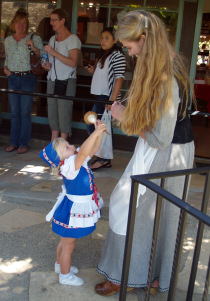 This amazing activity-filled weekend honors the founding of Solvang by Danish-Americans in 1911. (Hard to believe that was 106 years ago!) Sponsored by the charity Solvang Danish Days Foundation, this year's theme is "Think of Something Danish" which won't be difficult with FREE admission, plus food, entertainment and activities for the whole family! New to Solvang Danish Days this year is a town-wide restaurant promotion; participating Solvang eateries and bars will be "cooking up" special menus and fare.
Meet 2017 Danish Maid Gabrielle Heron (her family members were some of the original settlers). You can enjoy three parades (Friday night Torchlight; Saturday afternoon Main Parade featuring 2017 Grand Marshal Petit Pfau and Sunday's Children's Parade); two aebleskiver breakfasts (Danish pancake spheres) followed by free aebleskiver eating contest (how many can YOU eat in 5 minutes?) In Solvang Park check out the Kids' Korner featuring a huge LEGOS ® make-your-own craft tent and Viking encampment. Plus, you can experience "living history" at the Elverhoj Museum.
Don't miss any of these festivities including NEW free concerts (starting on Friday, 9/15/17 from 4-7pm in Solvang Park with The Ruben Lee Dalton Band then on Saturday, 9/16/17, from 4-7pm at the Midgaard Pavilion Stage (1639 Copenhagen Drive), enjoy Jacob Cole Band and from 7-10pm are The Rincons. And, enjoy a free return performance by Danish-American organist James Welch on the Phelps pipe organ at Bethania Lutheran Church, 603 Atterdag Road on Saturday, 9/16/17 at 1pm. On Sunday, 9/16/17 from 2:45pm-Danish Days Closing Ceremony in Solvang Park with the vaudevillian antics of Comedy Industries and a free live concert featuring Matt Cermanski and Joey Sykes of HONEY RIVER.
Get all the details and make your hotel reservations now by visiting http://www.solvangusa.com/things-to-do/danish-days/
About the Author
Laura Kath
Laura is an author of 19 non-fiction books including Fun with the Family in Southern California. She has lived in the "Golden State" since 1985 and has had her own marketing consulting firm since 1989. Laura proudly serves as the Media Relations Director of Solvang Conference & Visitors Bureau and resident blogger for the Santa Ynez Valley community known as "California's Denmark."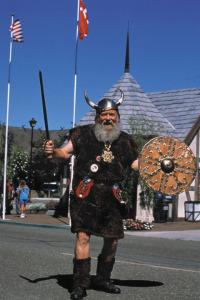 Also in the Blog