Scarecrowfest—Boo is the Word!
Now through 10/31/17, you need to make plans to visit and see the amazing Solvang and Santa Ynez Valley Scarecrowfest!
There's over 100 creative displays scattered around the area—and you can vote on your favorites as part of the contest. Scarecrowfest ballots are available at the Solvang Visitors Center (1639 Copenhagen Drive) and feature maps to direct you to all those scary haunts; then place your votes in ballot boxes about the village for scarecrow winners in six different categories this year: "Best Scarecrow Photo Op", "Best Use of Recycled Materials", "Best Use of Business Theme", "Most Danish", "Spookiest", and "Most Humorous".
Solvang's own Home Connection was awarded the 2016 Scarecrowfest Harvest Cup thanks to the craftsmanship of owners Thora Nielsen Andersen and Donna Andersen Ineman. 2017 Winners will be announced in mid-November.
Meanwhile, remember that 10/18/17 is Solvang 3rd Wednesday with plenty of deals at local merchants including boutiques of all sorts, restaurants and gourmet food purveyors; free admission to the Wildling Museum; the weekly Santa Barbara Certified Farmers Market; and the best way to add some cheer, the popular Solvang 3rd Wednesday Wine & Beer Walk. Plus, experience 3rd Wednesday deals at some of Solvang's best hotels, like 20% off of their night's stay (with a qualifying stay). For more details on all the happenings, visit http://solvang3rdwednesday.com/events/
About the Author
Laura Kath
Laura is an author of 19 non-fiction books including Fun with the Family in Southern California. She has lived in the "Golden State" since 1985 and has had her own marketing consulting firm since 1989. Laura proudly serves as the Media Relations Director of Solvang Conference & Visitors Bureau and resident blogger for the Santa Ynez Valley community known as "California's Denmark."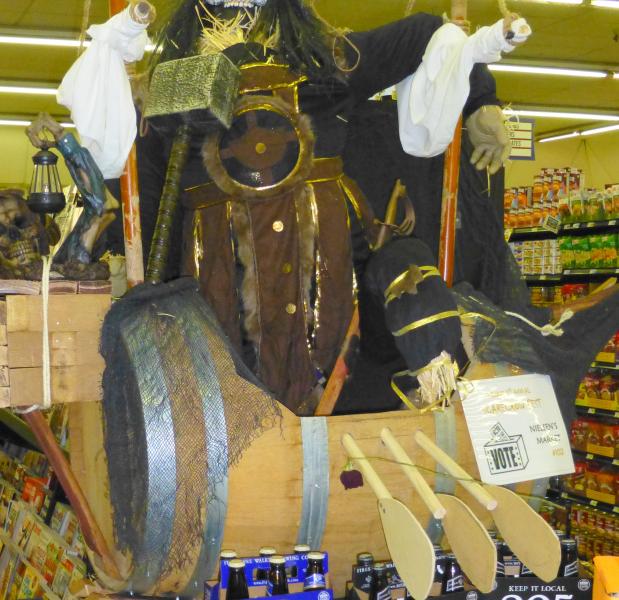 Also in the Blog